Elementary
Mrs. Natalie Miller teaches Kindergarten. She graduated from Cornerstone University (Grand Rapids, MI) with a bachelor's degree in elementary education with endorsements in Spanish, ESL, and Language Arts in 2006. In 2008, she graduated with a Master's Degree in TESOL (Teaching English to Speakers of Other Languages) from Cornerstone University. After completing her Master's degree, she earned a fellowship to study Applied Linguistics at the University of Oxford in Oxford, England. Prior to teaching at BCS, she taught middle school dual immersion (Spanish/English) and English as a Second Language in Michigan and North Carolina. She and her husband moved to Erie when he was called to be the pastor of West Erie Presbyterian Church of America (PCA) in 2010. They have three sons, with two of them being students at Bethel. Mrs. Miller enjoys spending time with her family, traveling, and learning new things.  When asked about Christian education, she stated, "I enjoy BCS because of the Christian influence in all areas of the school. Christian education is of utmost importance especially in light of the current hyper-modern worldview that is encroaching in many aspects of popular thought and opinion. It is of vital importance to have a school that faithfully teaches the unchanging truth found in God's Word, which is the only absolute truth."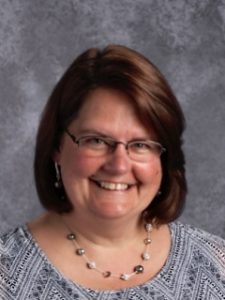 Mrs. Janet Shields
 is a past graduate of Bethel Christian School and originally from the Waterford area. She attended Grand Rapids Baptist
 College and received her Bachelor's in Elementary Education. After that, she earned her Master's in Reading/Reading Specialist from Edinboro University. Janet has taught in Christian schools in Union City, Jamestown, Washington DC, and Girard. She and her husband have been married for 19 years and they have two teen boys. When asked why she thinks Christian education is important, she stated that "Christian education is a complete education with academic, social, physical, and spiritual aspects." She also stated that "it is exciting to be able to teach and affect students in every way. I am pleased to be a part of it." In Janet's free time, she enjoys reading, crafts, and being with her family. Her sons are very active in sports and she really enjoys spending her time supporting them.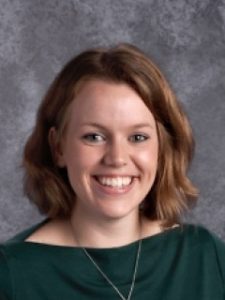 Mrs. Lisa Scheid
received a solid love for Christian education at Girard Alliance Christian Academy as a youth. She graduated from Cambridge Springs High School and then furthered her education at Edinboro University.  In 2013 she graduated with a Bachelors of Science in Early Childhood Education.  Mrs. Scheid worked as a substitute teacher at Bethel before moving into full time teaching.  Mrs. Scheid's adoring husband is a former BCS student.  In addition to her husband, she shares her life with two wonderful children.  Outdoor activities, baking and doing crafts complete her busy schedule.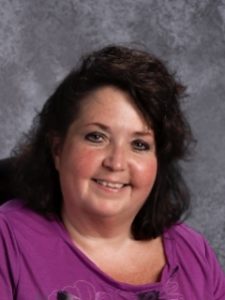 Miss Jean Burns
started teaching at Bethel Christian School in 1986 as a third grade teacher. The next year she was asked to teach sixth grade, and since then it has expanded to fifth and sixth with one year of fourth thrown in for good measure. A graduate with a degree in elementary education from Liberty University, she cannot imagine doing anything but teaching. While in high school and college she often tutored other kids who needed help. She enjoys "seeing the light come on" when a student understands something for the first time. Jean enjoys playing the piano and singing with her class. She longs for all her students to not only know but also understand how God created each of them with a plan and a purpose.
High School
Mr. David Heitzenrater received a Bachelor's of Arts in Biology and Education from Anderson University, and a Masters in Education from Edinboro University of Pennsylvania. He has taught Science at Cassopolis High School and J.S. Wilson Middle School. Dave joined the faculty in 2009. We are excited to not only have his teaching experience in the classroom but also on the basketball court as he continues his successful coaching career at Bethel. After many years coaching in Millcreek, he continues to work with our high school girls and boys teams. He coached the Lady Warriors to first place in the league for the two consecutive years. He also earned his 500th career win with the Lady Warriors in 2014. Dave is married to Beth and they have two daughters and four grandchildren. Dave said the following about the value of Christian Education, "Being able to teach your subject area and being able to talk to students openly about God and what He can do in their lives is great."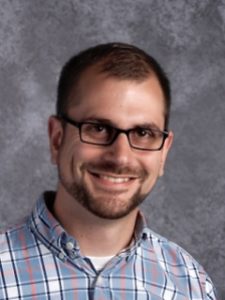 Pastor Tim George
is a graduate of Baptist Bible College with a Bachelor's of Science in Bible. He has a great love of studying and learning and a special interest in History. Tim teaches Bible and Jr. and Sr. High School History classes. He is a frequent chapel speaker and leads our high school retreat each year. Tim has taught at Bethel since 2009. He is married to Katie, a graduate of BCS, and they have two sons. He is also the Associate Pastor at Bethel Baptist Church. Tim, himself a graduate from a Christian school, had this to say about the value of a Christian Education, "I think that it is a lifelong investment to provide an education for our children that teaches all subjects within the context of the gospel."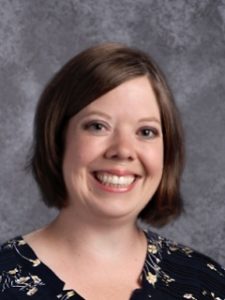 Mrs. Becky Crays
 graduated from Asbury College (Wilmore, KY) in 1999 with a bachelor's degree in secondary education with concentrations in French and English and with a Master's Degree in TESOL (Teaching English to Speakers of Other Languages) from Indiana University of Pennsylvania. She taught adult ESOL in Christian non-profit organizations, specifically working with refugees and recent immigrants. Prior to teaching at BCS, she had been teaching middle and high school and English and French in private and public schools. Although born and raised in McKean, she and her husband have lived and worked in Chicago, IL, Clifton Park, NY and Baltimore, MD. They returned to Erie in August, 2014, when he was called to be the Executive Director for the Erie United Methodist Alliance. They have one daughter who is enjoying her education at BCS. In her free time, Mrs. Crays enjoys spending time with her family, traveling, cooking and crafting. She believes in the ministry of BCS because of the need to provide students with a well-rounded education established in biblical principles and values.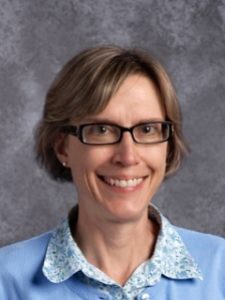 Mrs. Diane Tomko
 came to Bethel Christian School in 2016 to teach Math.  Mrs. Tomko is an enthusiastic secondary Math teacher with a passion for teaching and learning.  She not only teaches at Bethel, but she also teaches Sunday School at her church and has home-schooled her children.  She loves spending time with her two daughters and enjoys being outdoors.  Her organizational abilities and strong interpersonal skills bring quality to our math classes.
Faculty Members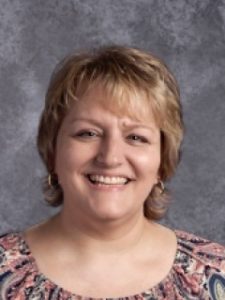 Mrs. Joy Alvis 
was born and raised in Missouri. She graduated from Southeastern Free Will Baptist College (Wendell, NC) with a bachelor's degree in Church Music and Missions. She and Darin have been married since 1994, and subsequently earned her favorite title, "Mom." She is a proud momma to Dalton, a BCS 2015 graduate, Dylan, a BCS senior, and Melissa, a BCS freshman. They all moved to Erie in 2013 to plant a church and are happy to call this home. Joy has given piano lessons to young and older students since she was 16 years of age and has been involved in church music for over 30 years. The last few years her musical abilities have been expanded by her involvement in worship bands. "I love Christian education. I must! I homeschooled for over ten years and loved almost every minute of it. My husband and I also realized years ago that God often expected change of us. So we were always open to what God wanted of us next. In 2011, we put our three children into a Christian school in West Seneca, NY. It was a great, positive experience. We are grateful for Christian educators who invested into the lives of our children as we had done while homeschooling."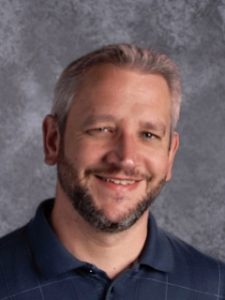 Pastor Daryl Grimes teaches 11th-12th grade Bible. He graduated from Southeastern Free Will Baptist College (Wendell, NC) with a bachelor's degree in Bible and Missions. Since college he has served as a pastor, Christian school administrator, evangelist and church planter. He has a heart to teach God's Word and to impact lives for eternity. Along with teaching at BCS he is also involved in our basketball program as an assistant coach.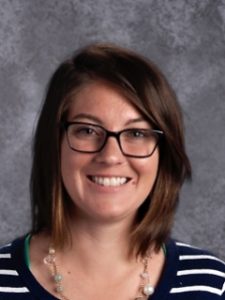 Mrs. Kimmi Szoszorek
joined the school in 2017.  She graduated from Edinboro University with a bachelors in Fine Arts.  She majored in Painting and minored in Drawing.  Later, she graduated with a Masters in Early Childhood Education.  Mrs. Szoszorek teaches our K-12th grade Physical Education, elementary Art classes, and is a support staff in our daycare.  In the fall, she also assisted the head coach of the boy's soccer team.  She has spent many years in youth ministry and leadership.  Mrs. Szoszorek is married to Jake and they are expecting their first child in May.  Christian education is important to Mrs. Szoszorek because she simply wants children of all ages to know God.
Administration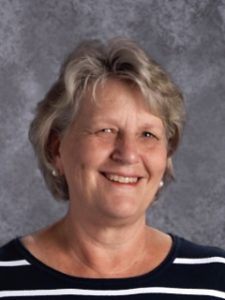 Mrs. Kathe Gleason graduated from Mercyhurst University with a degree in Special Education and an emphasis in Elementary Education with a minor in Coaching and Treatment of Athletic Injuries. Her graduate work was in Administration. She taught in the Erie City School District previous to joining the Bethel faculty in 1991. Kathe is married to Kerry and they have five daughters; four are graduates of Bethel Christian School. Kathe is the Director of Bethel Daycare and Preschool and teaches health in the high school. In 2016, she took on the responsibility of also being School Administrator.  Kathe stated that "Christ integrated through all aspects of a child's education and a faculty that has a heart to disciple students on a daily basis provides a wonderful environment for children to grow, not just spiritually, but in all facets."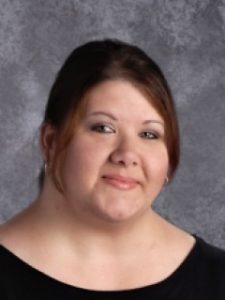 Mrs. Salina Kennedy joined the staff and faculty in the 2012-2013 school year. She received her education in Microsoft Office and Medical Assisting at Great Lakes Institute of Technology; she also attended Tri-State Business School for Administrative Assisting. Salina has held positions teaching Microsoft Office and Keyboarding. Salina has brought these skills to Bethel Christian helping in various capacities. She is our Business Manager and Human Resources Manager. Salina is married to Matt and they have two children.  One is a graduate of Bethel and the other a current student in the school. She has seen first-hand the difference Bethel's Christian education makes in her children's lives. Salina is excited to be a part of Christian Education. "This gives me an opportunity to be part of God's bigger picture. Christian Education is all about planting a seed that will grow in a child the rest of his or her life. It gives the roots so that young people will excel in life and their walk with God."